By wagon train and steamship, Jews began arriving in San Diego in 1850 when it was a small pueblo in the remote southwest corner of the U.S. Meet descendants of early Jewish pioneers, scientists, entrepreneurs, avant-garde artists, rabbis, and surfers in a living portrait of a vibrant and culturally-dynamic community. To the Ends of the Earth is set in a most compelling and beautiful region, the end of the line for Frontier Jews.
Running Time: 75 min.
TEAM
Isaac Artenstein -Producer/Director
Directed Ballad of an Unsung Hero which aired nationally on PBS and served as the basis for his feature film Break of Dawn. He also directed Tijuana Jews, Border Brujo and Growing Up Weston. He produced the comedies A Day Without a Mexican and Love Always. He's currently working on Corridor Stories, a series on the Baja California Peninsula, and just completed To the Ends of the Earth: A Portrait of Jewish San Diego, as part of the Frontier Jews series focusing on communities along the Southwest border region. Artenstein has taught film history and production courses at UCSD and USC, and conducts production workshops nationwide.
William Lawrence - Executive Producer
William Lawrence is the Executive Director of the San Diego Historical Society.
Joellyn Zollman - Associate Producer
Joellyn Wallen Zollman holds a Ph.D. in Jewish history from Brandeis University. Her dissertation, completed in 2002, is a history of American synagogue gift shops. This topic incorporates two of her areas of specialization, Jewish art and Jewish history. Professionally, Dr. Zollman has worked with the Jewish material culture collections at the Smithsonian Institution, the Skirball Museum, and The American Jewish Historical Society. Locally, she has taught classes on Jewish history, American religion, and religious art and architecture at San Diego State University, UCSD, and the San Diego Center for Jewish Culture. In 2017-18, Dr. Zollman curated, Celebrate San Diego! The History and Heritage of San Diego's Jewish Community, a major exhibition at the San Diego History Center in Balboa Park.
Sergio Ulloa - Director of Photography
Cinematographer Sergio Ulloa has worked on award winning films including Roberto Rochín's technically innovative 180º film Tortugas, Antonio Urrutias's Sin Sostén (Cannes Film Festival Winner), Cages (Winner of 2009 Palm Springs Short Film Festival) and many others. In 2013 he shot Eleanor Antin's experimental documentary Fragments of a Revolution. Sergio shot To the Ends of the Earth, and is also collaborating on Corridor Stories.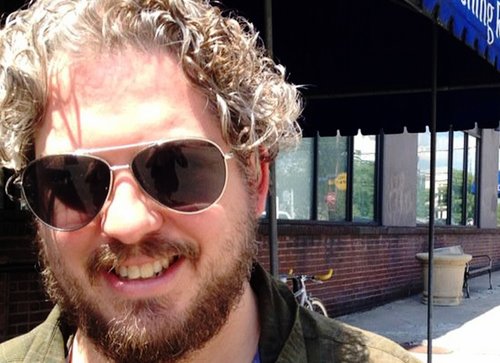 Keith Shapiro - Editor/Writer
Keith has spent almost 20 years in Los Angeles working in the film and television industry on a diverse range of projects including television specials such as One Day in Auschwitz, Avenging the Alamo, Ancient Aliens, America Declassified and the feature documentaries Rhino Resurrected and Rock God. He is the editor of Cinewest's Frontier Jews series that include the communities of San Diego, El Paso and the State of Arizona. An avid musician and amateur historian, Keith especially appreciates when all the art forms intersect.
Jaime Valle & Allan Phillips - Composers
Both have collaborated with Isaac Artenstein on a variety of film projects including Love Always and Tijuana Jews. Jaime Valle's extensive career as a performing and recording artist includes many popular Latin Jazz albums as well as major international jazz festivals and collaborations with Eddie Harris, Alex Acuña, Willie Colon, Poncho Sanchez, Mongo Santamaria and many others. Multi-instrumentalist Allan Phillips is Venezuelan-born, of African descent. He is recognized for masterfully incorporating traditional music from around the world into classical as well as contemporary realms. Allan is an award winning composer for both film and television and has worked on acclaimed album productions, recording sessions and performances with Donna Summer, Kenny Loggins, Al Jarreau, Sergio Mendes, Zap Mama and many more.