A Long Journey: The Hidden Jews of the Southwest, a feature-length documentary by award- winning director Isaac Artenstein and producer Paula Amar Schwartz, will bring to life the unique and fascinating stories of contemporary families in the American Southwest whose secret was their hidden Jewish roots while living an outwardly Catholic life. Their four hundred-year journey started in Spain, continued through Colonial Mexico, and into remote villages in northern New Mexico and southern Colorado. The physical journeys of these secret Jews – the Conversos – ended in colonial times; their internal journeys continue to this day.
TEAM
Isaac Artenstein -Producer/Director
Directed Ballad of an Unsung Hero which aired nationally on PBS and served as the basis for his feature film Break of Dawn. He also directed Tijuana Jews, Border Brujo and Growing Up Weston. He produced the comedies A Day Without a Mexican and Love Always. He's currently working on Corridor Stories, a series on the Baja California Peninsula, and just completed To the Ends of the Earth: A Portrait of Jewish San Diego, as part of the Frontier Jews series focusing on communities along the Southwest border region. Artenstein has taught film history and production courses at UCSD and USC, and conducts production workshops nationwide.
Sergio Ulloa - Director of Photography
Cinematographer Sergio Ulloa has worked on award winning films including Roberto Rochín's technically innovative 180º film Tortugas, Antonio Urrutias's Sin Sostén (Cannes Film Festival Winner), Cages (Winner of 2009 Palm Springs Short Film Festival) and many others. In 2013 he shot Eleanor Antin's experimental documentary Fragments of a Revolution. Sergio shot To the Ends of the Earth, and is also collaborating on Corridor Stories.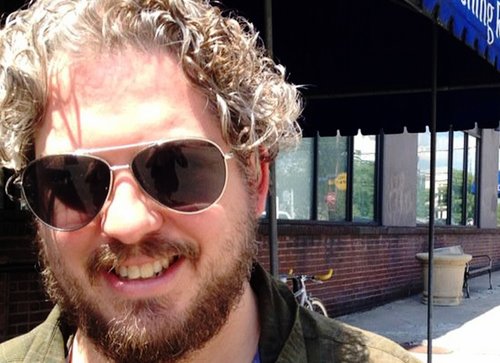 Keith Shapiro - Editor/Writer
Keith has spent almost 20 years in Los Angeles working in the film and television industry on a diverse range of projects including television specials such as One Day in Auschwitz, Avenging the Alamo, Ancient Aliens, America Declassified and the feature documentaries Rhino Resurrected and Rock God. He is the editor of Cinewest's Frontier Jews series that include the communities of San Diego, El Paso and the State of Arizona. An avid musician and amateur historian, Keith especially appreciates when all the art forms intersect.