Challah Rising in the Desert celebrates the history and people of New Mexico's unique Jewish community. In this new feature documentary, braided Challah bread represents five waves of settlement of New Mexico's Jewish community including Conversos escaping the Spanish Inquisition 400 years ago, German Jewish pioneers of the Santa Fe Trail in the 1800s, scientists of the 1940s at Los Alamos and the counterculture of the 1960s. Challah Rising is a moving tapestry of the Jewish experience woven into New Mexico's unique history and landscape.
Running Time: 84 min.
TEAM
Isaac Artenstein -Producer/Director
Directed Ballad of an Unsung Hero which aired nationally on PBS and served as the basis for his feature film Break of Dawn. He also directed Tijuana Jews, Border Brujo and Growing Up Weston. He produced the comedies A Day Without a Mexican and Love Always. He's currently working on Corridor Stories, a series on the Baja California Peninsula, and just completed To the Ends of the Earth: A Portrait of Jewish San Diego, as part of the Frontier Jews series focusing on communities along the Southwest border region. Artenstein has taught film history and production courses at UCSD and USC, and conducts production workshops nationwide.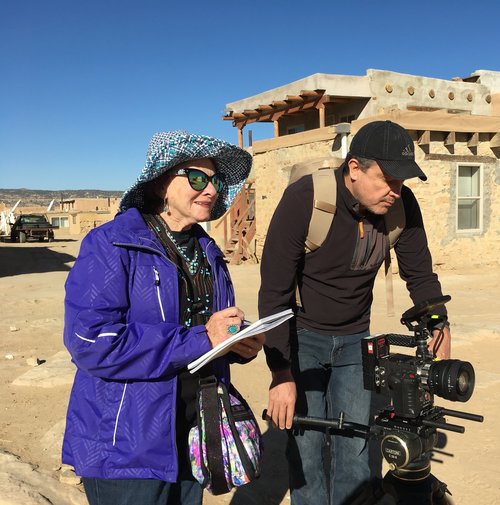 Paula Amar Schwartz - Producer
A Pittsburgh, PA native, Paula initially came to New Mexico in the 1960s to attend UNM. She's the past president of the New Mexico Jewish Historical Society and helped create a landmark videographed history of the state's Jewish pioneers. She taught at Jefferson Medical College in Philadelphia, published many scientific articles and books and served as president of the Philadelphia Society of Clinical Psychologists. Paula has published two books of poetry: "Beyond Time and Space" (2008) and "Unfolding Universe" (2013).
Sergio Ulloa - Director of Photography
Cinematographer Sergio Ulloa has worked on award winning films including Roberto Rochín's technically innovative 180º film Tortugas, Antonio Urrutias's Sin Sostén (Cannes Film Festival Winner), Cages (Winner of 2009 Palm Springs Short Film Festival) and many others. In 2013 he shot Eleanor Antin's experimental documentary Fragments of a Revolution. Sergio shot To the Ends of the Earth, and is also collaborating on Corridor Stories.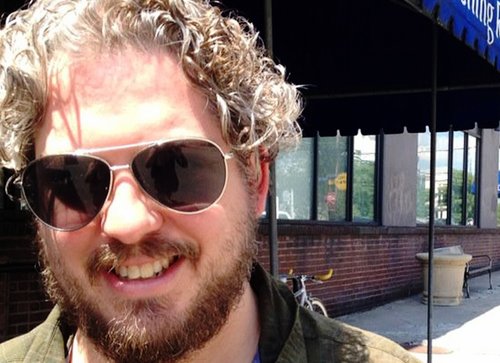 Keith is another Pittsburgh native on the Challah Rising team. He has spent almost 20 years in Los Angeles working in the film and television industry on a diverse range of projects including television specials such as One Day in Auschwitz, Avenging the Alamo, Ancient Aliens, America Declassified and the feature documentaries Rhino Resurrected and Rock God. He is the editor of Cinewest's Frontier Jews series that include the communities of San Diego, El Paso and the State of Arizona. An avid musician and amateur historian, Keith especially appreciates when all the art forms intersect.
Jaime Valle & Allan Phillips - Composers
Both have collaborated with Isaac Artenstein on a variety of film projects including Love Always and Tijuana Jews. Jaime Valle's extensive career as a performing and recording artist includes many popular Latin Jazz albums as well as major international jazz festivals and collaborations with Eddie Harris, Alex Acuña, Willie Colon, Poncho Sanchez, Mongo Santamaria and many others. Multi-instrumentalist Allan Phillips is Venezuelan-born, of African descent. He is recognized for masterfully incorporating traditional music from around the world into classical as well as contemporary realms. Allan is an award winning composer for both film and television and has worked on acclaimed album productions, recording sessions and performances with Donna Summer, Kenny Loggins, Al Jarreau, Sergio Mendes, Zap Mama and many more.
Mel Schwartz - Executive Producer
Mel was the owner and CEO of Commercial Card and Paper Co. in Philadelphia, where he was also a founding Board Member of the National Liberty Museum. After moving to Albuquerque, NM he has focused on community service and took a leading role in supporting Hillel at UNM. He is a longtime volunteer with the Convention and Visitors Bureau and a member of the Alexis D' Tocqueville Society of United Way. Mel and his wife Paula received the New Mexico Humanitarian Award in 2016.